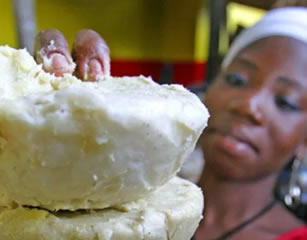 Shea butter is an excellent natural agent to solve many skin and hair health issues. This butter is extracted from the Karite tree in Africa. It has gained popularity in many western countries because it is used as a major ingredient in many skincare products. These products include daily use lotions, creams, hair conditioners, and even shampoos since it is considered one of the best beauty solutions. Here are a few reasons why manufacturing companies used shea butter as a major ingredient in their products:
• An Excellent Moisturizer- Shea butter has been used because of its moisturizing properties. It can soothe and soften your skin. It is a moisturizer locker and keeps the skin hydrated. The fat content in the butter can also help heal the cracked and damaged skin. It is very helpful in winters when the skin gets dry. It is great for cracked heels and nail cuticles which are always dry. However, if you want to use it for your face, use it in colder weather.
• Acne Blemish Treatment- Shea butter can heal the blemishes as there are many essential fatty acids and plant sterols such as linolenic acids. These acids have a high number of healing agents. Unrefined shea butter is effective in curing many other problems like skin peeling, rashes, scars, stretch marks, athletes foot, insect bites and bee stings.
• Prevents Ageing- It promotes youthful skin. It prevents premature ageing by retaining the natural moisture of the skin. It promotes the growth of collagen, a protein which is necessary for young, elasticity and youthful skin. There is an abundance in Vitamin A and E which gives you supple and glowing skin.
• Soothes Patchy and Itchy Skin- Shea butter is not only a good moisturizer but it also has anti-inflammatory properties. This makes it a miracle solution for the dry and itchy skin. What is the worst thing winter brings? Dryness which causes your skin to peel with itchiness and irritation. The fatty acids in shea butter help in soothing these extremely painful dry patches.
• Remove Stretch Marks- Shea butter Anti-ageing is helpful in removing the stretch marks. It has been used for this purpose for the last few decades. It is often used in many ointments and creams prepared especially for the stretch marks. Many women habitually use it after pregnancy due to weight gain. Since it increases the amount of collagen in the skin, the natural elasticity of the skin can be maintained and it can remove the stretch marks.
• Lip Therapy- Lips tend to get very dry in the summers. Shea butter is very thick in consistency but it can be easily absorbed by the driest part of the skin. It makes it an excellent skin care product. Chapped and dry lips can be easily treated with shea butter. It can retain the moisture by forming a thin barrier on the lips.
• Soothes Baby Skin- Shea butter is mild that it can be used for baby skin too. Mothers from all around the world are concerned about baby rashes. There are many products in the market specifically meant to target this issue but all of them contain chemicals which might not be very good for the baby's skin since it is very sensitive.
Shea butter is a healthy all natural product which is extracted from Africa. There are so many reasons why this butter should always be there on your beauty shelf. Make sure you buy it.